The Mini Section have gratefully received a kit donation / sponsorship donation from ASW Property Services Ltd
The club and  committee would like to express their gratitude for the help.
Please click on the LOGO for more information....
Photo attached ......more photo's also shown on the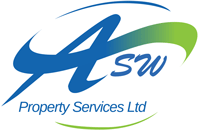 COACH - ROB GRIFFITHS KINDLY ACCEPTING KIT FROM ASW'S MATTHEW DALZIEL
| | | | |
| --- | --- | --- | --- |
| Camford 50th Dinner - Parc Y Scarlets | | | |
Camford AFC marked five decades of football in Llanelli on Friday night.
The Club held a prestigious event at Parc y Scarlets to celebrate its 50th anniversary.
Sporting stars and the club's players past and present were in attendance and were treated to a three-course dinner and talks from special guest speakers.
They welcomed special guest Joey Jones, the former Liverpool player, former Stoke City, Cardiff and Swansea star John Mahoney, and local hero Wyndham Evans, who appeared with Swansea City.
Over the years, Camford has enjoyed a proud football tradition, gaining admiration and a loyal following among the town's sports fans.
The club has also undergone four name changes to coincide with factory company takeovers.
Chairman of the club, and former player, Clive Jones said: "It was a really good night and it was an honour to mark this occasion.
"The highlight of the night was seeing so many old faces and chatting about old times.
"Joey Jones spoke well, as did Alan James and all the others."
The guests were also treated to a meal which Mr Jones said was lovely and commended the staff.
Some photos are on the Llanelli Star - follow the link and kind words below from Kevin Johns Blog in Swansea Evening Post in the "read more" section
http://www.llanellistar.co.uk/Camford-AFC-mark-50th-anniversary/story-26172332-detail/story.html
Read more...